westinghouse brake signal seen under London tube seat
Posted on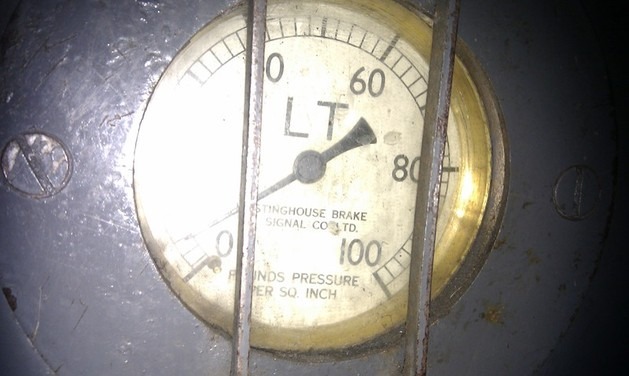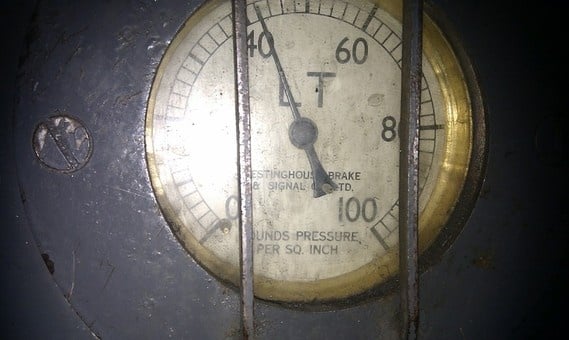 I've seen this device under the London tubes which run via Liverpool Street station. These tubes are very old and are a bit worn out. I dont know what this device is but I spotted the following written on it:
westinghouse brake signal
pounds pressure per sq. inch
So, it may be some kind of pressure measuring device.