Shipping in London just got Greener
Posted on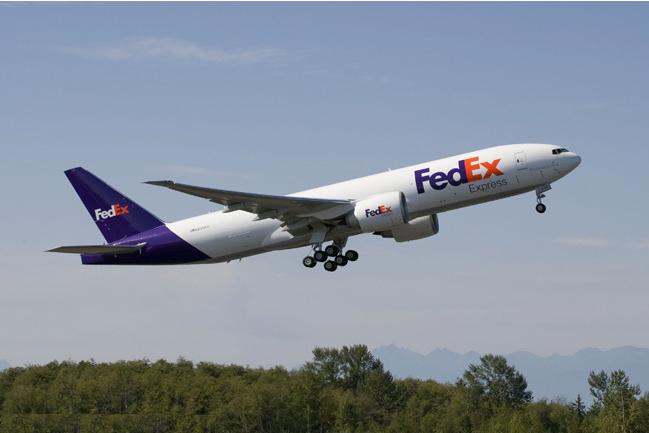 | | |
| --- | --- |
| | Blog submitted by - Ty Cobb |
Transportation is a large part of the economic sectors worldwide with a growth rate of 2.5% annually. Nearly 25% of the greenhouse gas emissions are produced by the transportation industry. Transportation is also responsible for consuming energy and natural resources for roadway, railway, and runway construction and maintenance, vehicle construction, plus drilling and refinement of oil (http://www.go-green.com/node/198#Aviation).

Air transports of the passenger and shipping industries, plus military aircraft, produce 3% of the greenhouse emissions plaguing the earth's
environment. Besides carbon dioxide and nitrogen oxide, airplanes leave contrails in the upper atmosphere which increase heat retention by the
earth. With a projected increase of passenger and freight transport at 5% annually and commercial airplane travel to double by 2025, the increase of travel will cause additional harm to the earth's atmosphere and environment. Positive changes in air transportation to decrease the negative impact on the earth's atmosphere and environment are being made by commercial interests in the air transport and shipping industry. Airplanes, bigger in size and lighter in weight, emitting lower levels of particulate matter and contrails, bearing more payload, plus producing less noise at take-off and landing, are leading the industry forward to a greener world.

A recent article about FedEx deploying greener aircraft at London Stansted Airport (http://postandparcel.info/36674/news/fedex-deploys-greener-aircraft-at-london-stansted/) stated the new aircraft is "part of the next evolution of FedEx sustainability efforts in reducing its global footprint." The new aircraft, Boeing 777F, have an 18% fuel reduction and 18% less emissions on a compared to the MD-11s they are replacing. The Boeing 777F carries 6.8 tons more than the MD-11 and is much more quiet when landing and taking off due to its advanced noise reduction process.

The ISO14001-certified FedEx facility at London Stansted is committed to responsible citizenship worldwide. FedEx has spent the last ten years implementing fuel and energy saving procedures and equipment to increase energy efficiency throughout their organization. FedEx uses technology to change the future of package expediting to create less of an environmental impact on the world and improve their shipping and delivery services. FedEx has twelve new B777Fs at Stansted dedicated to the Memphis-Stansted route, plus two more B777Fs at Charles De Gaulle Airport in Paris linking Paris to Memphis and Hong Kong. Thirty-three B777Fs are to be delivered in the near future, replacing the less energy efficient MD-11s.

Other factors in place to improve fuel efficiency and the use of alternative fuels are being addressed by FedEx Air, too. Lighter aircraft made from a blend of aluminum, titanium, carbon fiber and plastic increases fuel efficiency by 20% and reduces carbon emissions by 50%. Alternative fuels must be light to produce fuel efficiency and refined for high performance engines. Among the alternative fuels are liquefied natural gas, synthetic fuels, biofuel and liquid hydrogen (http://www.go-green.com/node/198#Aviation).

Something about the author, Ty Cobb:
Ty Cobb is an avid blogger and traveller. He loves music, art, people and how the three intermingle. He can be found on Twitter@bloggingcobb
He has been guest blogging for a little over two years now. No smoking, no pets, occasional beer. Cheers!
Book Cheap airfares with cheapoair.ca
Submit your London Article / Blog