---
---
| | |
| --- | --- |
| Wembley open market, London | Custom Search |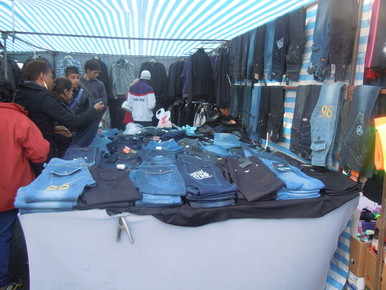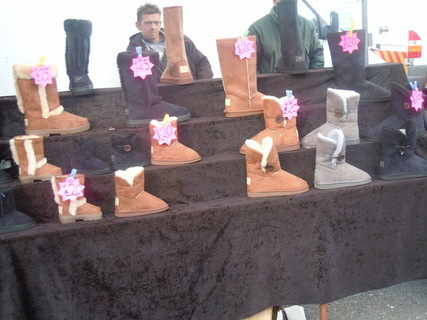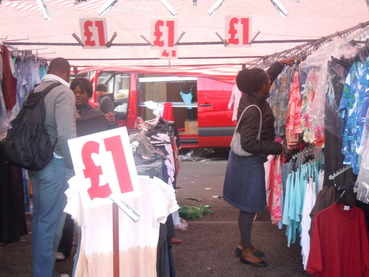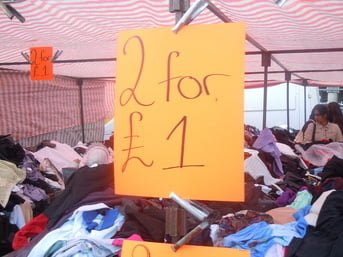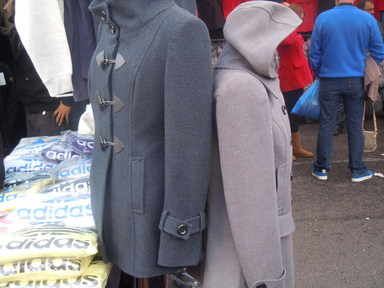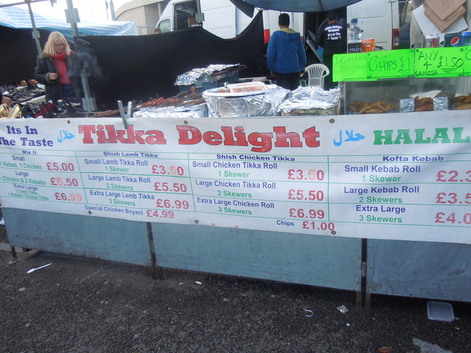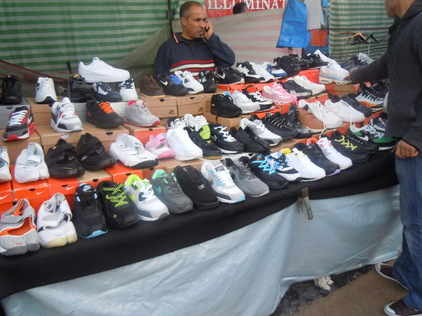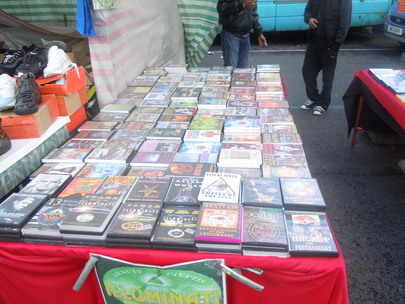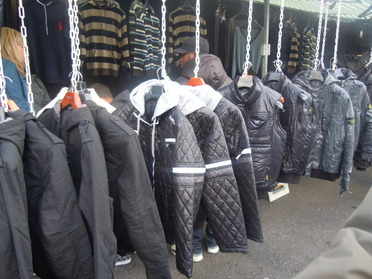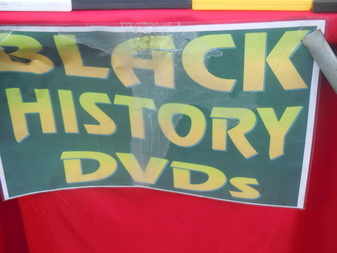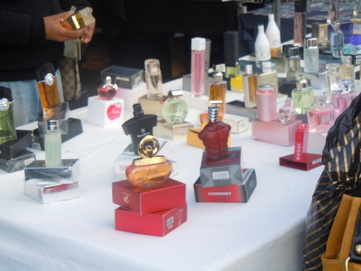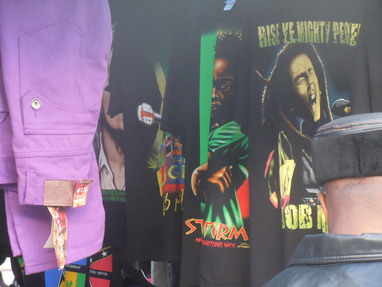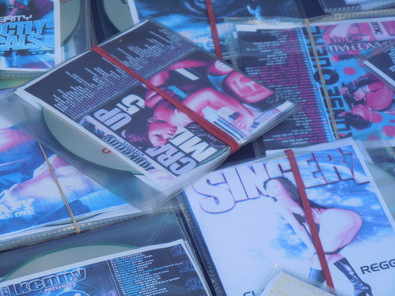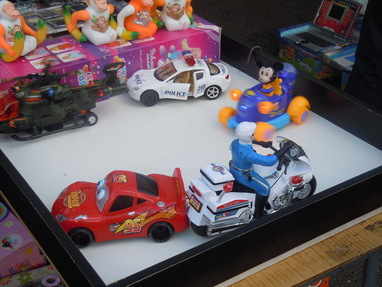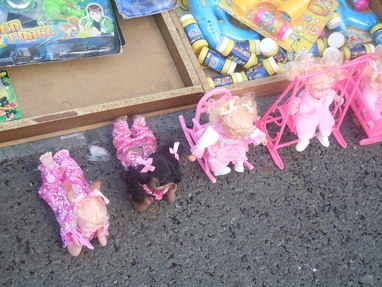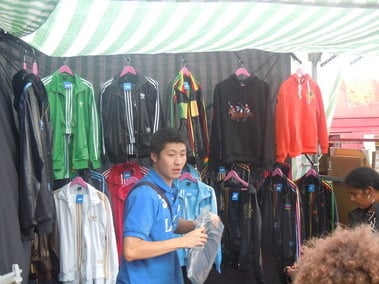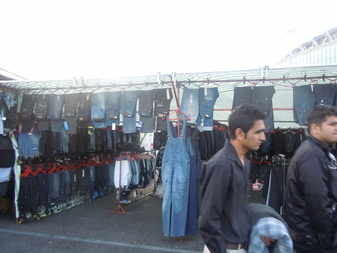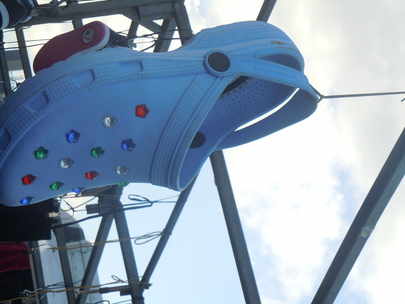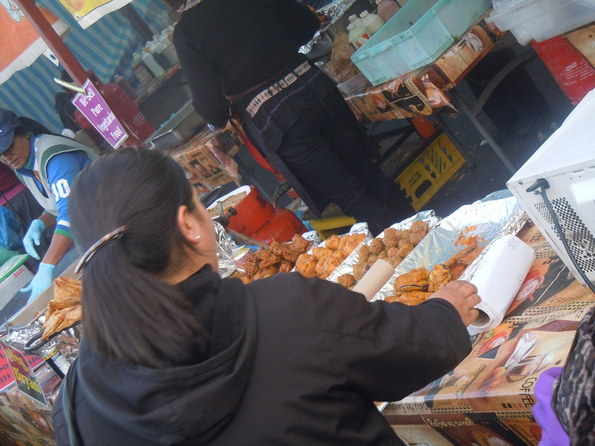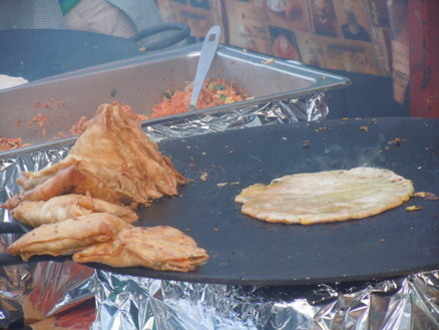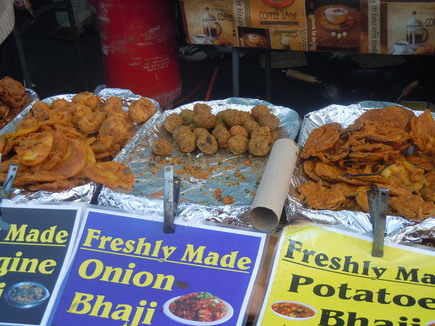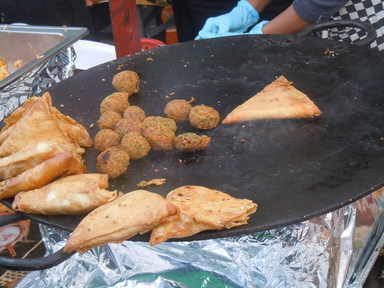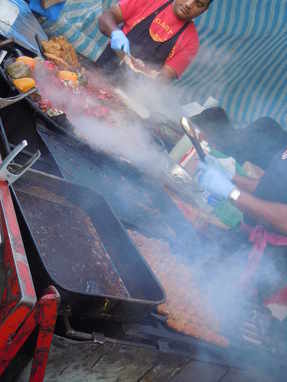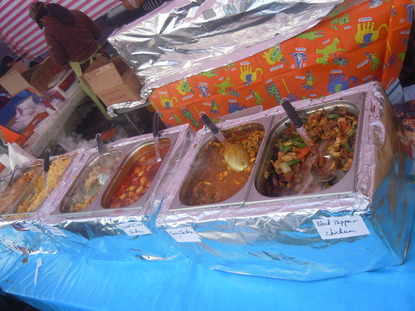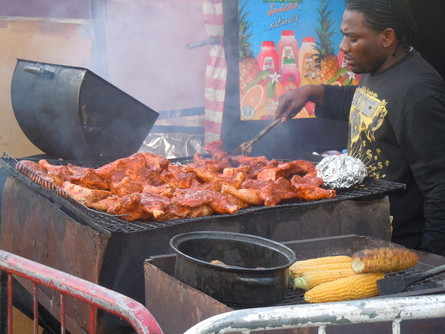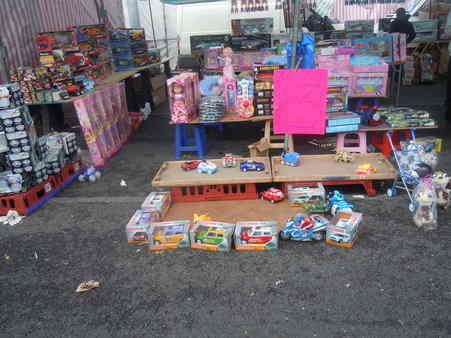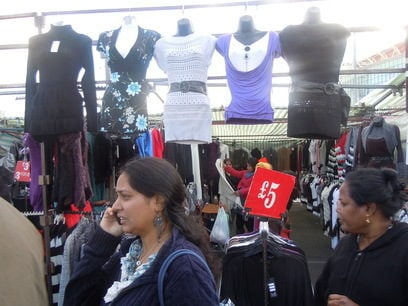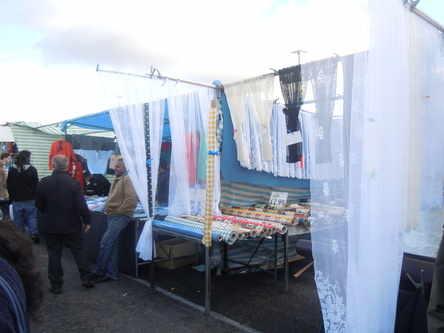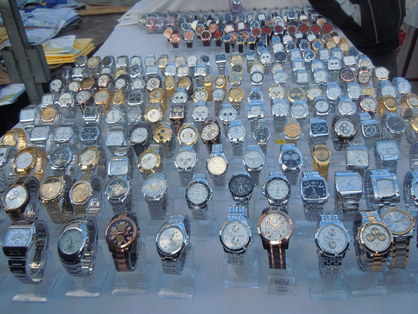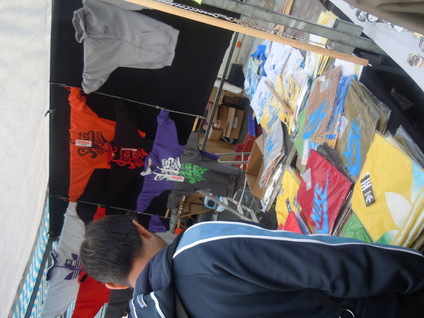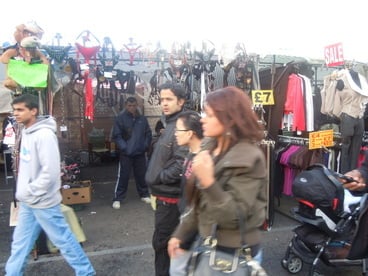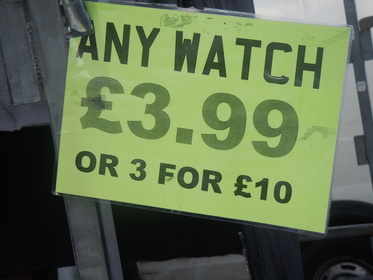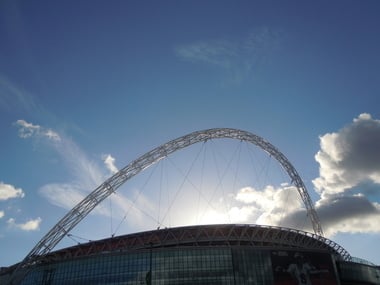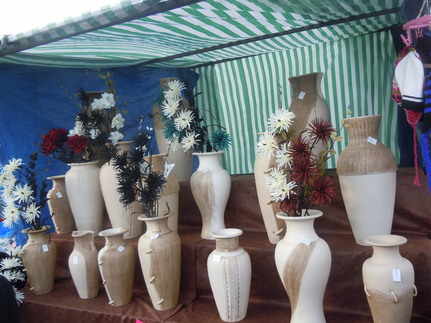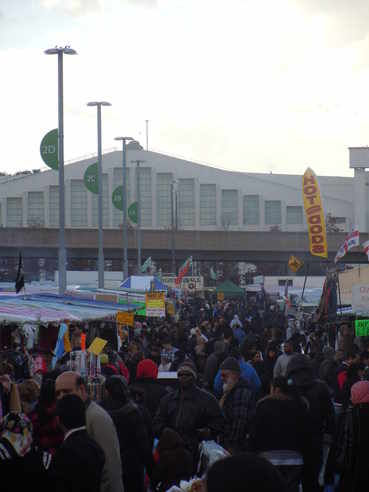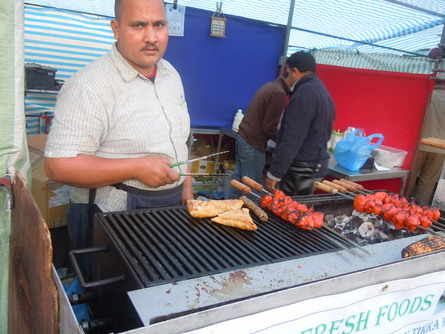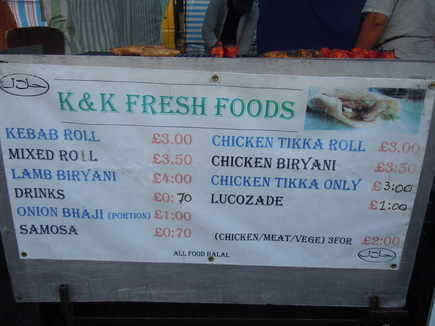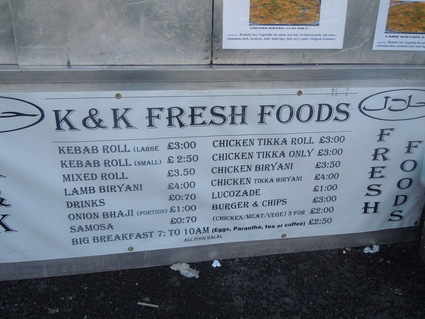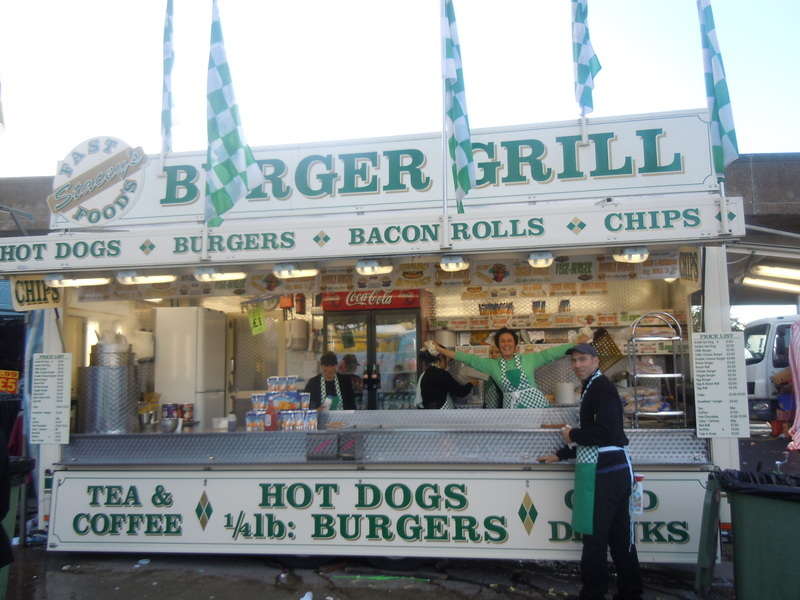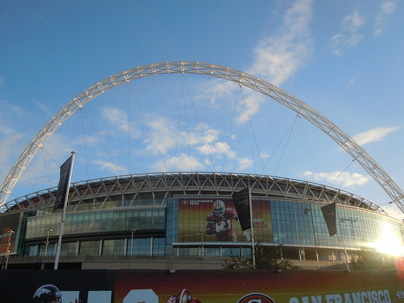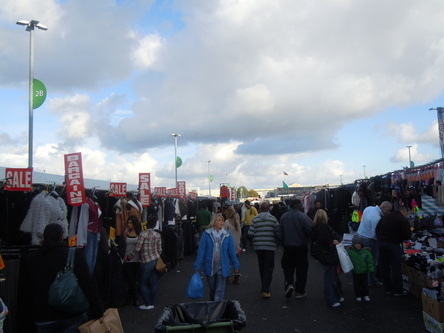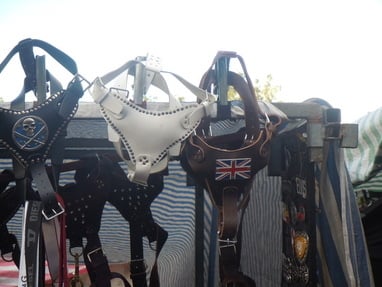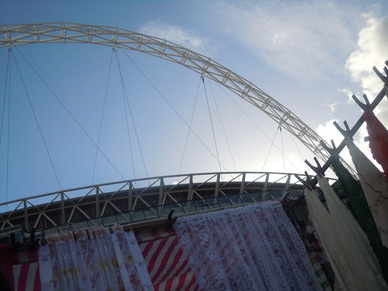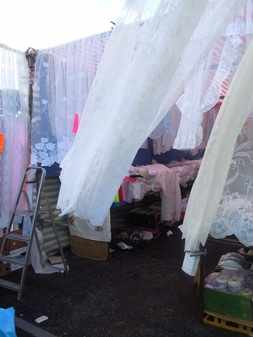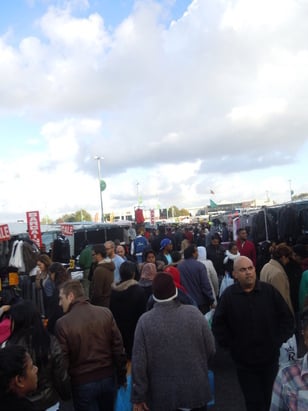 Wembley Sunday market or Wembley open market, London is situated near the Wembley tube station. It consists of many rows of shops and contains loads of stuff to be sold. If you see the bottom of this webpage you could find some stuff that might be sold here, this also includes the food that is available here. The pictures that I have shown on this page cover a minute part of the whole market.

I think when there are no football matches in the Wembley football stadium, its parking area is converted into the market.
If you are lucky and skilled in bargaining, you could end up getting some great stuff for less money. I got a leather cover for my htc desire for 8 pounds in one shop and my wife got a pink leather cover for her htc hero phone for just 4 pounds in another shop. She also bought a vogue purse worth 18 pounds for just 5 pounds. You could also find other stuff like Flowers, make up kits, shoes, boots, clothes, food, cheap t shirts, watches etc. There is a McDonalds place near by as well and an ice cream outside McDonalds. the market is huge. While we were returning, we saw a black and a white guy outside a van selling winter jackets for just 10 pounds. We bought a pair. My wife and my brother in law's wife and my mother in law bought a lot of stuff but I was just roaming about as I don't like to shop much. there were many Afghani, Indian, African, Chinese, British shops. I am not sure about the toilets. But you now know where the McDonalds is, lol. If you need cash, there is a "total" petrol station near by, which has a bank's ATM near it. I think it was NatWest bank. I don't quite remember. but it had free cash withdrawals. The place also has many doggy people. A man tried to sell an iphone for 80 pounds to me. but I didn't buy it from him. My friend Jayesh Utkur told me that there are auctions that take place in the Wembley market.
---



Wembley open market
or
Wembley sunday market
Wembley stadium car parking
Wembley - HA9 0DW
---
---
9.00 AM to 04:00 PM
You can get off at Wembley Park tube station using the Metropolitan or Jubilee lines.

OR

You can get off at Wembley Stadium using the Chiltern Railways

OR

You can follow the sign boards directing towards Wembley stadium. You can come via the following routes - M1, M40, M25.

OR

You can take one of the following buses - 92 (Wembley Market), 223 (Wembley Park), 182 (Wembley Arena), 297 ( Wembley Park), 83 (Wembley Arena ), 245 ( Wembley park).



---
Contact details of Wembley Sunday market, London
---
Phone - 01895 632 221
email - [email protected]
website - http://www.wendyfairmarkets.com/market/index/id/40/name/Wembley
Custom Search
---

Wembley football stadium, London

Unique Decor (UK) Ltd
Manufacturers, Importers, Exporters & Suppliers of Ceramics
Luis Rodrigues
Tel Phone - +44 (0) 7725350596
Email - [email protected]
Fax - +44 (0) 1932343528
Website - www.uniquedecoruk.co.uk
| | |
| --- | --- |
| 1 pound shop in Wembley open market, London | 2 for 1 pound shop in Wembley sunday market, London |
| Winter jackets in Wembley open market, London | Toys for kids in Wembley sunday market, London |
| Shoes in Wembley open market, London | CDs and DVDs in Wembley sunday market, London |
| Jackets in Wembley open market, London | Black history DVDs in Wembley open market, London |
| perfumes and scent stuff in Wembley sunday market, London | pop, rock star print tshirts in Wembley open market, London |
| music CDs, DVDs in Wembley sunday market, London | toy cars / bikes in Wembley open market, London |
| dolls in Wembley open market, London | pullovers in Wembley Sunday market, London |
| Jeans trousers in Wembley open market, London | Big shoe in Wembley Sunday market, London |

Dresses, tops for girls, ladies in Wembley open market, London

Curtain lining material in Wembley Sunday market, London

Cheap watches in Wembley open market, London

tshirts in Wembley Sunday market, London

any watch for 3.99 pounds or 3 for 10 pounds in Wembley
open market, London

Wembley statium

Clothes for male in Wembley Sunday market, London

Crowd at Wembley open market, London

Samosas, aalo paratha at Wembley Sunday market, London

Freshly made onion bhajis, potato bhajis, aubergine / brinjal bhaji, falafel at Wembley open market, London

Chinese shops at Wembley Sunday market, London

Caribbean grilled chicken at Wembley open market, London

Chicken Tikka, samosas at Wembley Sunday market, London

K & K fresh foods
kebab roll - £3.00 Chicken tikka roll - £3.00
Mixed Roll - £3.50 Chicken Biryani - £3.50
Lamb Biryani - £4.00 Chicken Tikka only - £3.00
Drinks - £0.70 Lucozade - £1.00
Onion Bhaji - £1.00 Samosa - £0.70
( Chicken / Meat / Vege ) - £2.00 All Food Halal

K & K fresh foods
kebab roll - £3.00 Chicken tikka roll - £3.00
Mixed Roll - £3.50 Chicken Biryani - £3.50
Lamb Biryani - £4.00 Chicken Tikka only - £3.00
Drinks - £0.70 Lucozade - £1.00
Onion Bhaji - £1.00 Samosa - £0.70
( Chicken / Meat / Vege ) - £2.00 All Food Halal
Hot dogs-Burgers-Bacon Rolls-Chips
Tea and Coffee
1/4lb: burgers
Drinks