---
---
| | |
| --- | --- |
| Restaurants In London and UK | Custom Search |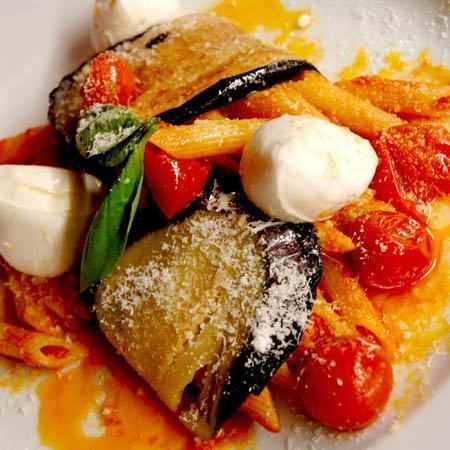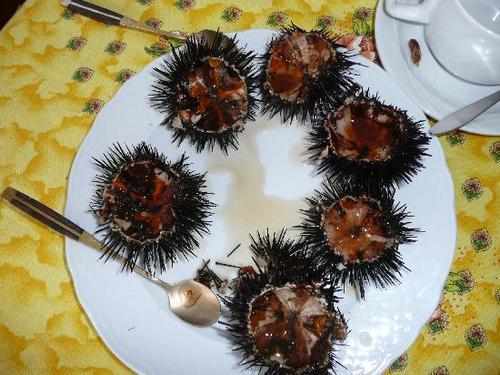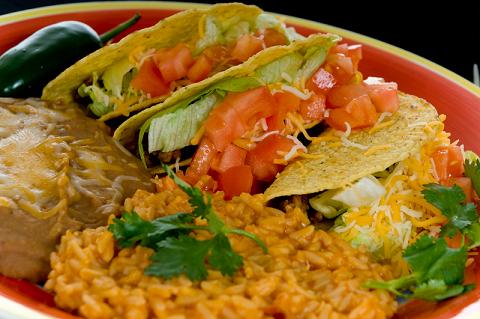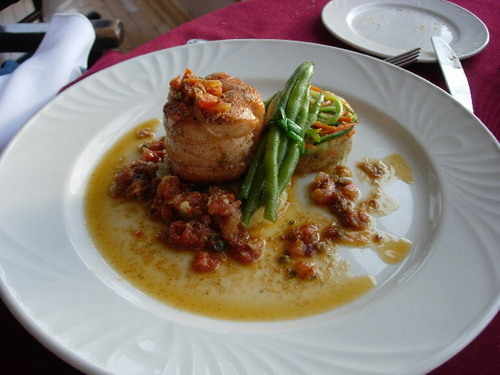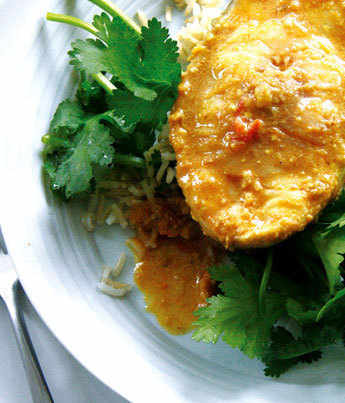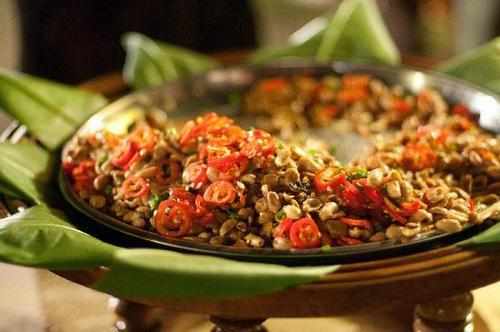 Address
11-13 High Street, Hounslow, TW3 1RH
Recently, I had been to a restaurant called "Flavours Of India" in Hounslow. Its near the main high street of hounslow. The food was very tasty. It is a proper Punjabi ( North indian ) restaurant. Not only the food but the interiors are very nice. Unlike many other restaurants, you get your own privacy since the back resting parts of the chairs are uplifted. They have given a very different "Dhaba" kind of look to the interiors. Dhaba is a word for a local restaurant in Punjab more like a small hotel made of mud and bricks on the road side than a restaurant. Since these kind of hotels are very popular with the truck / lorry drivers in India, there is literally a front half of a lorry positioned inside the restaurant !! You can get into the lorry ( truck ) and pose as a driver or his partner and click pics :-). The walls are not painted (On purpose, Obviously) and bare bricks are seen. Looks pretty cool. they serve water in copper glasses.
The waiters are dressed in traditional North indian attire. You will find all sorts of things related to traditional Punjab (Punjab villages) on the walls and corners. People from britain would like it more as they would find these things very different and interesting. The people from India especially from Nort would like it as well because it resembles a lot to the local indian "Dhabas"
I have been there 3 to 4 times till now and I like their Lamb rogan gosh and Chicken Tariwala, especially. There was no dish that I did not like.
They also provide "thali" (which means a plate in India, the deeper meaning in a nutshell is a Buffet ). The veg and non veg buffet are for aroud 5 or 5.99 .
Like all other Indian restaurants, their food menu is pretty big.
Click here for Map for Flavours of india restaurant in London, Hounslow
Update at 00:58 on 15th May 2010
Yesterday me and my wife and our friends, Adam and Aneta visited this restaurant again. Though they are
Polish
and dont have very spicy stuff, they liked all that they had there. This time we had sizzling seek kababs, chicken kababs and lamb kabs for starters. For the main course we had chicken dum biryani and lamb roan josh with plain naans and Gaajar ka halwa (sweet dish made of grated carrots and milk and dry fruits).
So for
1 large starter which contained pices of sizzeling lamb , chicken and seek kababs
+
1 Chicken dum Biryani
+
1 Lamb rogan josh
+
4 plain Naans
+
Gaajar ka halwa ( a dish made of grated carrots, milk and dry fruits )
+
Soda water with lemmon
+
Coke
+ a drink I dont remember
the total cost was £37.5 for 4 of us
They also provide lunch buffet for around £4.99 or £5.99 .
Flavours of india restaurant is located on the Hounslow High Street and the first line of address is 11 - 13.
Their post code is TW3 1RH and the contact number is 02085777399. It is situated near Nandos, Hounslow.
You can walk from Hounslow East tube station.
Qn. Where can I find vada pav, misal pav, bhaji, kacchi dabeli etc in London ?
Ans. Click here to know -->
Vada Pav in London
OR
Indian snacks blog london
---
Delhiwala Restaurant, Hounslow West, London
---
I have been to Delhiwala Restaurant in which is located on Vicarage Farm Road in Hounslow West. It is a proper Punjabi sweets shop with loads of sweets and savouries near the counter ( till ). It is a pure Indian Vegetarian restaurant. As far as I remember they sell a huge variety of sweets including gulab jamun, rasgullas, kaju katri, ras malai, halwa, pedha, different types of barfis and many other sweets. They also sell proper punjabi dishes. Like paneer makhanwala, bhindi fry, baingan ka bharta and other punjabi food. I have had samosas in many restaurants in London but I think their Punjabi samosas are the best. They also serve other mini samosas and paneer samosas with the red tamarind and the green chutney.
They also sell onin bhajis and palak bhajis and chilli ( mirchi ) bhajis and potato wadas. I have also had some south Indian food there. I didn't like their masala dosa much. But their Punjabi food is really nice. They also sell packed rotis, nans, parathas etc.
It is around a 10 minute walk from Hounslow West tube station. As soon as you come out of Hounslow West Tube station, take a right turn and walk along the Bath Road. After about 25 to 30 steps ( lol ), take a right turn and walk along the Vicarage Farm Road untill you caome across the traffic lights which is the intersection between vicarage farm road and the Great West Road. Cross the Traffic Signals. The first shop on your left would be a computer / phone shop, then a saloon , then a medical store, then a vehicle component store then after a couple of steps there is a meat shop, then kitchen cottage and then Delhiwala. Their post code is tw5 0ab and the 1st line of address ( number ) is 72
---
SVR Sangeetha Vegetarian Restaurant, Kenton, london
---
Today me (Girish Suryawashi), Ravi Vasant, Shruti Vasant, Prachi Dighe, Kavita Pandya and Jayesh had been to this restaurant called SVR Sangeetha Vegetarian restaurant. We had plans to have some good south Indian food and Kavita suggested its name. The food there was awesome. There were loads of south Indian dishes. To see the full menu, click on the menu pictures attached in this article.
Well we had the unlimited south Idian Buffet. The contents of the buffet were - Idly, Sada Dosai, Masala Dosai, Mini Uthappam, mini rava dosai, medhu vadai, sambar vadai, curd vadai, sweet, uppuma / kichidi, pongal, variety rice. Moreover I saw a spicy potato curry, rice, 4 to 5 types of sambars and rassam in the buffet. The food was very tasty and after having it we could hardly walk..lol. The above mentioned dishes
were just the part of the buffet and there were many more dishes ( see attached pictures which has the complete menu. The medhu wada or curd wada was a little average. The rest of the dishes were very tasty. Everything is served hot. The rate for the buffet is £5.99 or 5.99 pounds. The buffet is available all day from 11 am till 10.30 pm. They also provide outdoor catering and that menu consists of Idly, Menu Vada, dosa, masala dosa, plain uthappa.On the week days the rates are 6 pounds per person and they cater to a minimum of 35 people.
They have a little different rate on the weekends which is 7 pounds per person and they cater for a minimum of 40 people. They also serve mini tiffins for 2.99 pounds. The mini tiffins are served on Monday to Friday. They contents of the mini tiffin would be Pongal, some sweet, Vada Sambar, Upma or Khichadi, small masala dosa.
Their Telephone Number is - 0044 - 02089077737 OR 0044 - 02089079299
Their email address is - sri
[email protected]
and website is sangeethavegrestaurant.co.uk
They claim to have 28 branches.
Some of their branches are as follows : In Chennai in India, In Karama, bur Dubai, Al Queises in Dubai, In Manama in Bahrain, in kaulalampur in Malaysia. They are going to open branches in the United States of America and in Canada.
The branch in which we went was in 196 Kenton Road, Harrow, London - HA3 8BX.
This restaurant could be a competitor to Chennai dosa in Wembley and Sarvana Bhavan in Rayners Lane and Eastham.
Comments
---
La Anima restaurant, snowden street
---
Address
La Anima, 1 Snowden Street | London | EC2A 2DQ
This is a posh restaurant and is mostly visited by working people at lunch or after working hours. The interiors are very beautiful but it has got a modern look to it more than a classy look. You can see people with suites and blazers in it. It is very close to Liverpool street and the
UBS
offices. Click on the following to see how get to La Anima ->
How to go to La Anima restaurant