HA8 5NN - Meera's Village, Queensbury Station, London
---
HA8 5NN - Meera's Village, Queensbury Station, London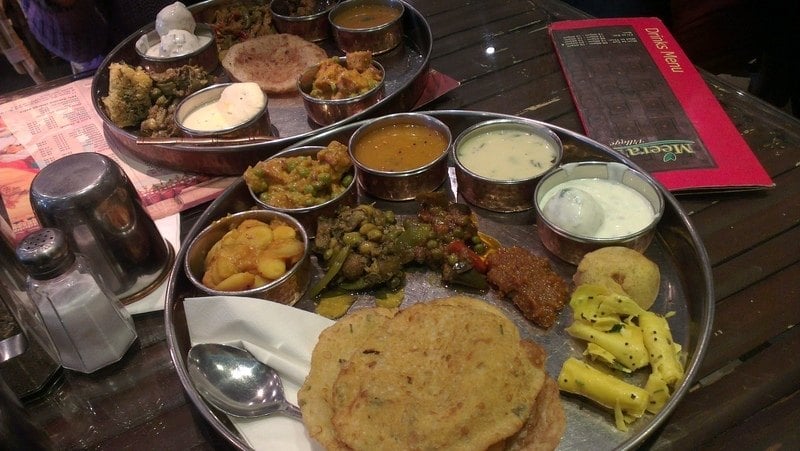 One of my colleagues told me about this restaurant in Queensbury which did Gujarati buffet. She said that the waiters come to your table with hot puris/chapatis asking if you needed any. It reminded me of some of Gujarati/Rajasthani buffets in my hometown in Pune. I was searching a nice Gujarati buffet in London but before my colleague told me about this place, I could find only restaurants which did Gujarati set lunch/dinner (set thali).
So, finally I decided to go there with a friend of mine. This place is called Meera's Village. Its quite easy to get there via Jubilee line on the London underground. It's literally a few steps away from Queensbury tube station exit. As soon as we came out of the turnstiles and hence the exit, we saw a small elliptical road at the middle of which was a garden/park and surrounding it were many shops and restaurants. Meera's Village was on the left side of the Elliptical garden when facing towards the garden from the exit.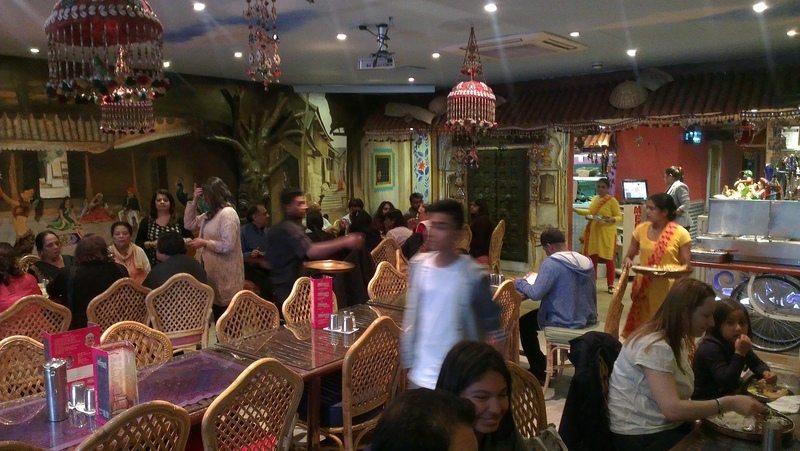 There were 2 large artistic symmetrical peacocks and a goat at the front side of the restaurant. When we entered, we were greeted by and aged man dressed in Gujarati attire. Although we hadn't booked a table, he gave us a table and asked us if we could finish within an hour and we said yes. I think we had been there in the afternoon on Sunday at about 3pm and it was quite busy with mostly large Gujarati families. The place was decorated in a Gujarati way and was very colourful.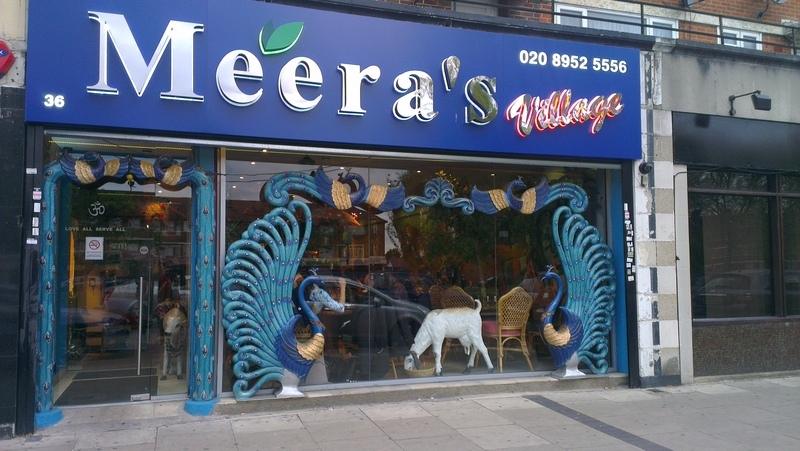 There were heavy metal plates with 4 to 5 metal bowls in each plate. As far as I can remember there was dhokla, khaman, batata vada, hot mixed yellowish puris, hot simple plain puris, hot chapatis, some kind of sweet the name of which I don't know, ras malai, dry gherkin curry, mutter paneer, daal, Gujarati kadhi, dahi vada, 2 other dry vegetable curries, many kinds of chutneys, chaas or mattha or butter milk, butter beans curry, plain rice, can't remember if there was pulao rice and some other food items which I didn't try. My friend who usually hardly praises food, quite liked the food and I liked it as well. I liked the fact that although it was cheaper compared to other Gujarati restaurants, it offered more food and variety. The buffet was for £14.28 per person. Absolutely everything of all the food items I mentioned were unlimited.
Apart from buffet, they serve other dishes as well. I could see some families ordering some sizzling dish which contained the curry that the dish "paav bhaji" contains and there were some other dishes as well which you wouldn't find in those typical Indian/Bangladeshi/Pakistani restaurants. The staff was quite friendly and very prompt in serving us.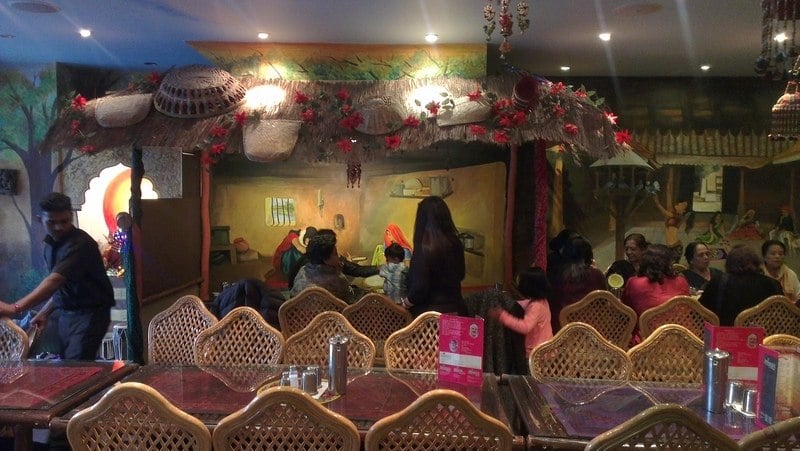 I would definitely recommend this to all of you and especially to vegetarian Indians and those who fancy vegetarian Indian food.
Address
36 Queensbury Station Parade,
Edgware, Middlesex
London HA8 5NN
Contact number
Tel: 020 8952 5556
Email
Opening hours
Mon – Tue : 6pm-10pm
Wed – Thur :12pm-3pm and 6pm-10pm
Fri – Sat : 12pm-10.30pm
Sun : 12pm-10pm
Order food online from restaurants near Meera's Village
Submit comments or your own restaurant experiences here