Things to do in Green Street, East London
---
Things to do in Green Street, East London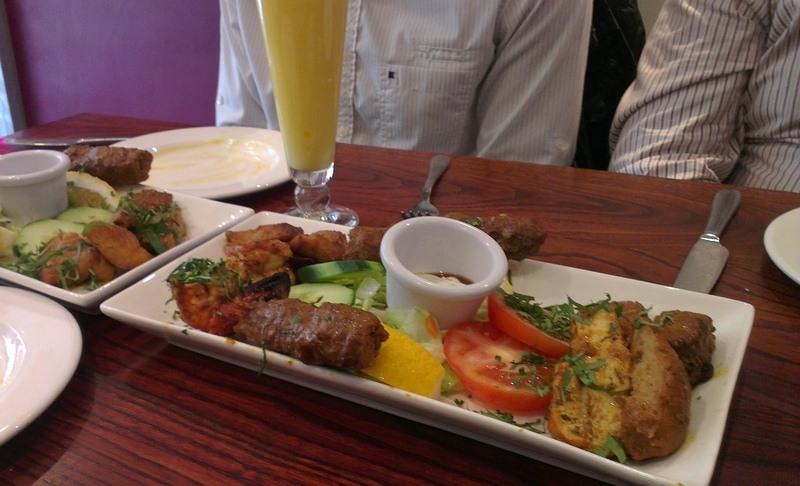 If you are visiting East London , then a trip to Green Street is a must! Highly popular for its South Asian shops and restaurants, Green Street is an icon of London's cultural diversity and offers a superb range of colourful clothing and delicately embroidered fabrics, sparkling jewellery, practical household goods and an astonishing variety of exotic food including herbs, spices and other cooking ingredients from all over Asia and Africa, that you may not find in many other grocery shops and markets.
Not forgetting the fact that the ladies of Green Street know a thing or two about glamour and beauty, whether you need a new hair cut, a professional eyebrow threading or a full bridal makeover, this is the place for you! There is also the opportunity to acquire intricate henna designs which are applied to hands and feet or decorative nail art. Located in the multicultural heart of the London borough of Newham, Green Street is also home to the historic street market; Queens Market which now specialises in Asian, African and Afro-Caribbean food at bargain prices.
More than 100 years old, Queens Market is one of the UK's top markets and recently made the news due to its notable trader; the £1 Fish Man! A stone's throw away from the Upton Park underground station, you will find the home of the Hammers; the West Ham football stadium and the Boleyn cinema where you can enjoy the latest Bollywood movies. With regards to takeaways and restaurants, offering a delicious variety of flavours from the Indian sub-Continent, from Indian sweets to samosas, from biriyani to all-you-can-eat buffet, Green Street has everything you could possibly want. A visit to Green Street makes a great day out for the family. Whether you are looking for designer fashion labels, shalwar kameez and sari, or award winning curries, there is something in Green Street for everyone.
Article by: Cheryl Morris
About author: Cheryl is a writer, photographer, graphic designer and mother of four. She also works for Click Souvenirs, a leading online London souvenir shop.