Morpeth Table Tennis Club
---
Morpeth Table Tennis Club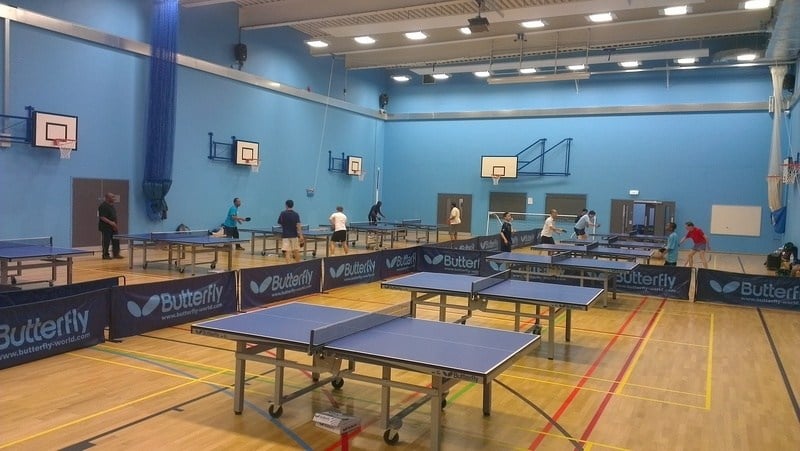 Full hall - Around 16 tables (Big hall contains 12 and small hall contains 4).
Half hall - Around 10 tables
Fees - £120 per year unlimited visits at no extra cost
£25 per year and £2 per visit
Opening hours - Practice times are Tuesday, Wednesday and Thursday 1800 - 2130, Saturday 1000 - 1600 except during exams and bank holidays
Player standard- Average to International level !
I've seen some good players like Gavin Rumgay, some European guy (don't know the name), John Payne and many more guys whose names I don't know !
Location - Morpeth School
Portman Place
London
E2 0PX
10 min walk from bethnal green tube station (go from parking)
Facilities - Changing rooms, shower rooms, resting rooms, Toilets
Coaching - I saw some guys coaching but I guess that was unofficial coaching. So you can approach these unofficial coaches and ask them about coaching. However there is no official coaching as of now.
Extra - A few teams from the Morpeth club are participating in in the Central London Table Tennis league. Some of the recent events in the club are as follows:
GREENHOUSE Tournament Saturday October 27 2012
NATIONAL JUNIOR LEAGUE (1) Sat 3 Nov 12 2012
Germany v UK Fire Service Saturday 1st Dec 29 2012
NATIONAL JUNIOR LEAGUE (2) Sat 8 Dec 12 2012
NATIONAL JUNIOR LEAGUE (3) Sat 26 Jan 13 2012
NATIONAL JUNIOR LEAGUE (4) Sat 2 Mar 13 2012